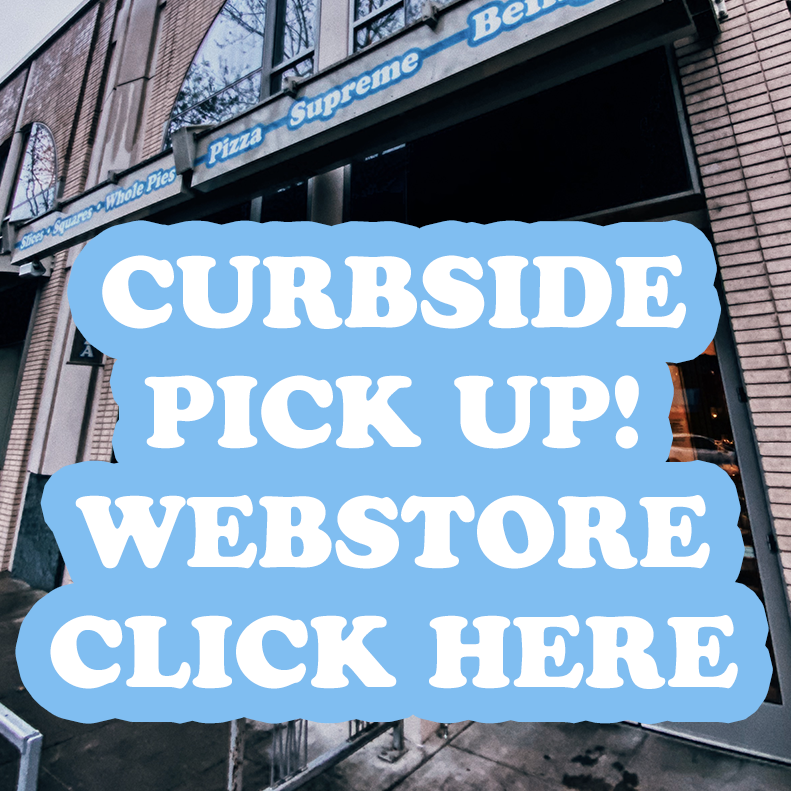 First and foremost, we want to thank everyone for their patience as we are figuring out how to operate during this time. We are doing our part to remain positive! We are closing our in house dining to the public and will be switching to take out and third party delivery only. Be sure to take care of your delivery driver. Delivery drivers are working through an extremely difficult time. Again, thank you for your support. Below is our plan.


Updated Operations
Hours: Tuesday - Saturday 12:00-8:30 PM or until we sell out of our daily 45 pizzas

We operate day by day. We can only take orders for the current day.
All slices, squares, and cookies will no longer be available until further notice.
We will be taking pre-orders for whole pies. Call in your order in advance at 916-917-5559 and we will give you a pick up time.
We will be prepping 45 pizzas a day. We fully intend to sell out every day. We feel that it is important to spread the wealth with our hospitality peers and not get greedy at a time like this.
Beer and wine is available to-go.
We are still unable to process credit cards over the phone. But you can visit our web store to schedule and pay for your pick up order.
We will be accepting all credit cards, Apple Pay, Samsung Pay, Google Pay, etc. We will take cash, though it's not recommended. We don't want to discriminate against those who may not have the resources listed above.
For more information check out our interview with Capital Public Radio, and these Sac Mag articles: https://www.sacmag.com/magazine/food-drink/qa-with-ben-roberts-pizza-supreme-being/ and https://www.sacmag.com/covid-19-2/these-restaurants-arent-ready-to-reopen-not-yet-anyway/
We will be updating as time goes on. Again thank you all for your positivity and support.
We're happy to offer whole pie delivery through the apps listed below.